Do you want to make your dirt bike street legal and don't know how to make a dirt bike street legal don't worry we are here to guide you. We make a complete guide for you that's how to follow a complete procedure to make your dirt bike street legal. You need to just follow these simple steps to make your dirt bike street legal.
How to Make a Dirt Bike Street Legal?
It is necessary to install some parts which comply with your state, making a dirt bike physically compliant with the state operating law will require some investment of money and time. It is vain if you have the best dirt bike but not a street legal.
As orange, parts of this picture is showing you which parts are necessary to convert your dirt bike street legally. You need the following parts
Headlight
Brake light
Side Mirrors
Turn Signals
Horn
License Plat
Speed Meter
Wheel
Headlight:
 DOT-approved headlight is compulsory for making Dirt Bike legal, Headlights should be switched between high beam to low beam and should not be blind for the drivers. Battery and stator are compulsory because they will power your headlight.
Brake light/ Tail light:
A tail light with an integrated brake light function is showing the drivers behind you that you are slowing down. A button on the handle and the pedal brake function must be installed for the brake light. The brake light only works when you push the brake for stopping or slowing down and the tail light must be on any time when the bike is running.
Turn Signals:
You need 4 yellow turn signals for your bike, 2 for the front right and left side and 2 for the back right and the left side. Turn signals must be integrated with the switch which is necessary to install on your bike handle to control the signals. With the turn signals, drivers behind you come to know that you want to turn your bike so they will reduce their bike speed.
Side Mirrors:
Side mirrors keep you safe. The function of the side mirrors is that you can see what is going on behind you. Install your side mirrors wisely so that you can see easily behind you, mirrors are also helpful for turning your bike left or right.
Horn:
Horn is also mandatory to make your bike street legal. Some states allow the electric horn and some states allow the non-electric horn. So this is all up to you which horn is suitable in your state to make your dirt bike street-legal.
Speed Meter:
The speed meter is also required to turn your dirt bike street-legal. As you also know the work of the speedometer is to show the speed of your bike, that how fast are you going. It is necessary for you because with the speedometer you will maintain the speed limit in your area.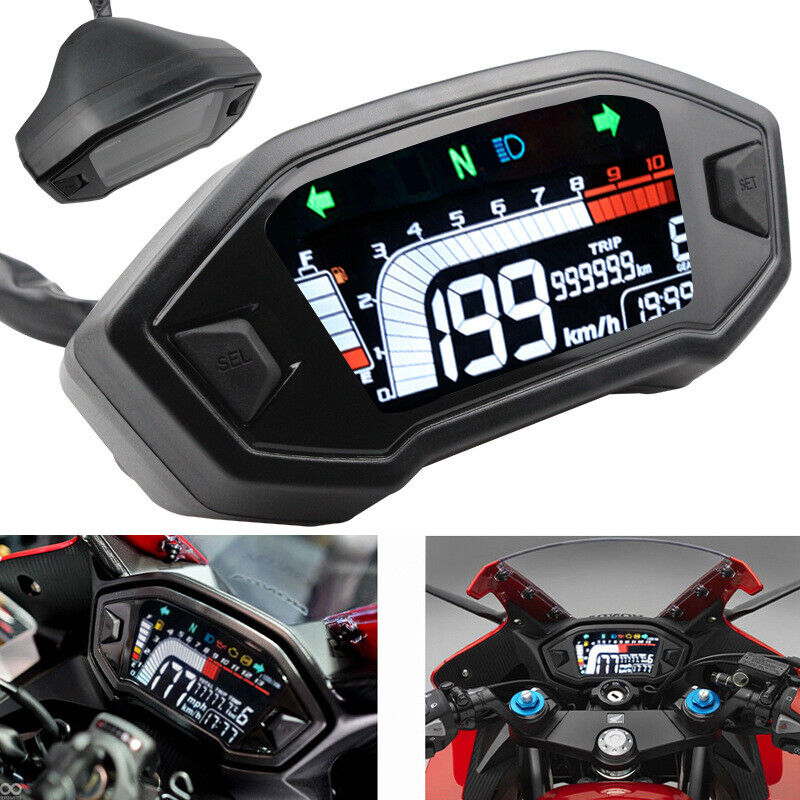 License Plate:
Like other electric vehicles, bikes also need to display a license plate on the public road, and this rule is almost the same in the whole world. Display the license number plate properly to make it legal.
It is also necessary that license plates should be visible at night, that's why light is also compulsory for night, put an extra LED light on the plate or fix your license plate with the tail light so that the taillight license plate will be visible at night.
Wheel/Tires
Dot-certified tires are compulsory for street bikes. Normally dirt bikes have dot-certified tires. If your dirt bike already has dot-certified tires then no need to change the tires. Tires sidewall will be marked as dot-certified, if already marked then no need to change them. Tires are very important for dirt bikes equally in wheelies and in Jumping.
Remember, As we have discussed all the necessary information related to making your dirt bike street legal, you may also need some extra parts for the installation of the above parts like a battery, stator, switches, converts, charging system, rectifier, fan, and kickstand.